THE RAILBIKES OF THE MOLIGNÉE
RAILWAY DAY
MINIMUM 25 PEOPLE
10:30 am: Discover the joys of the draisine.
Departure from Warnant, 4 km (30 minutes) to be covered by pedaling on the old railway line which runs along the picturesque valley of the Molignée towards the old station of Falaën, after a half-hour break, return towards Warnant.
During this nature walk, you will cross two tunnels and four bridges overlooking the river.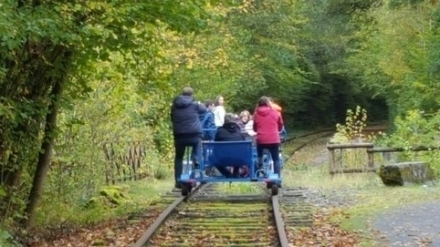 12h00: PIC-NIC at the Abbey of Maredsous
Alternatively, below is the PDF map of the Maredsous conference.
Cafeteria 2019
Then, you reach the Chemin de Fer des 3 Vallées station in Mariembourg (40 km, by your own means)
2:20 p.m. : Go back in time aboard an authentic steam train and travel through the Three Valleys with its incredible landscapes.
From Mariembourg, the train passes through Nismes, Olloy sur Viroin and Vierves to reach Treignes where the museum of the steam railway, testimony of the industrial and railway past of our beautiful country can be visited.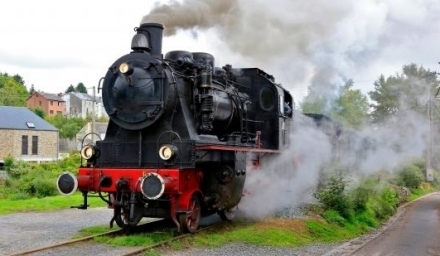 MINIMUM 25 PEOPLE : 2022 prices
Children (6> 12 years old): 
Draisine + one way train ticket: € 10
(optional; visit to the museum € 3,5 and return by train € 3,5)
Adults:
Draisine + one way train ticket: € 13
(optional; visit to the museum € 5 and return by train € 4)
The journey between attractions on your own.
Valid from April to September in W.E. or every day in July / August
Transport of bicycles or cart, picnic also possible.
Information and reservation:
draisines@skynet.be ou cfv3vtreignes@skynet.be