THE RAILBIKES OF THE MOLIGNÉE
TASTING AND SPORT
Minimum 25 people
10:00 am: Les Draisines de la Molignée, meeting point from Warnant (Villa des Lapins).
Pedal 4 km on the old railway line which passes above the Molignée and cross 2 tunnels to reach Falaën station.
Then a half-hour break.
Return by draisine to Warnant.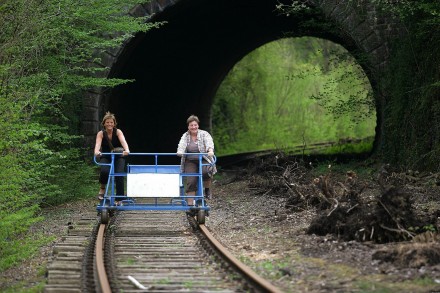 12 noon: Warnant snail farm: a guide will show you the breeding, from mating to fattening, including laying and hatching.
A small tasting will close this educational and sometimes humorous visit on the behavior of this friendly little animal put forward by the "Les Mollassons" brotherhood.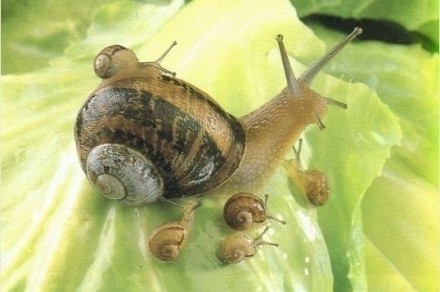 1:00 p.m.: meal at the Abbey of Maredsous:
A sandwich with Maredsous cheese + 1 beer 6 ° (or a coffee or a lemonade).
Alternatively, below is the PDF map of the Maredsous conference.
Cafeteria 2021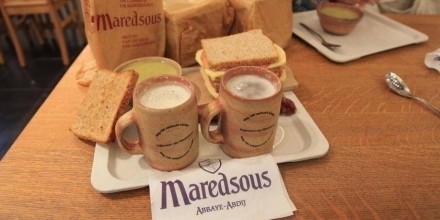 3:00 p.m .: Caracole brewery:
Guided tour of this picturesque craft brewery followed by the tasting of 4 beers of character brewed in the old fashioned way, over a wood fire.
Obviously, the caracole is also a product supported by the Molassons.
4.30 p.m .: end of the program.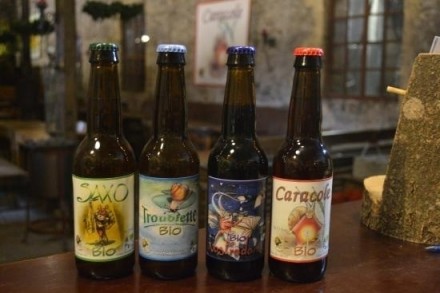 Minimum 25 people : 2023 prices
Combined ticket price Tastings and sport in Haute Meuse (outward and return railcar route, Escargotière guided tour, small meal at the Abbey of Maredsous, guided tour of the Caracole brewery):
Info via info@draisines.online
As a variant: without a visit to the snail farm.
Valid: from 04/01 to 11/30, every day except Sundays, when the snail farm is closed.
Transport between the different activities is provided by you
Reservation:
info@draisines.online